Online only
No added sugar
senza zucchero aggiunto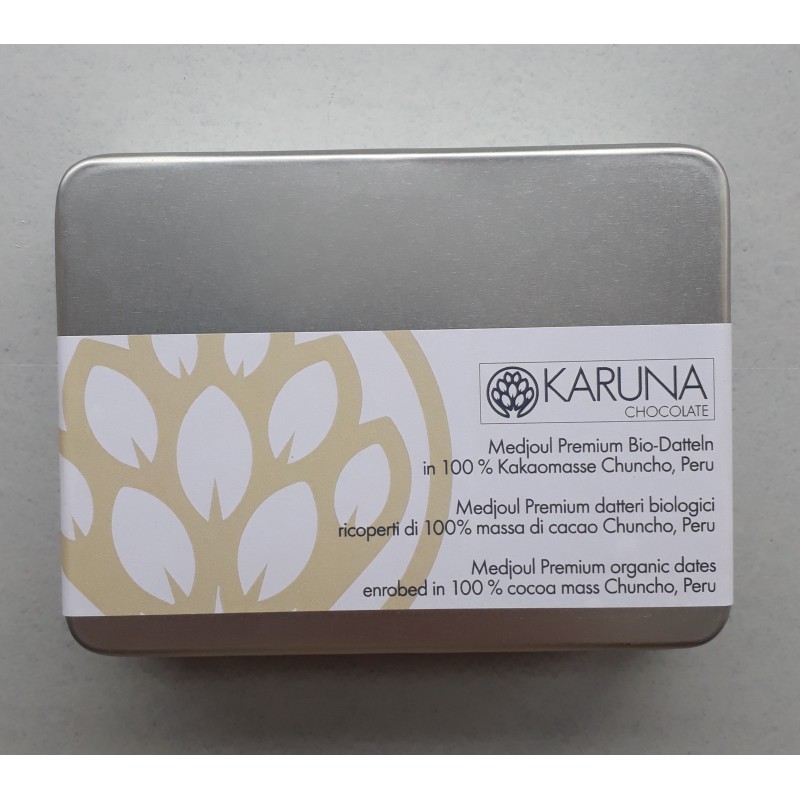  
ORGANIC MEDJOUL DATES ENROBED IN 100% CHUNCHO COCOA MASS
200g organic premium Medjoul dates enrobed in 100% cocoa mass made of rare Chuncho cocoa beans from Peru
Plastic free packaging
This organic dates from Israel are soft, incredibly tasty and sweet, certainly the best we could find. We enrobe them in our 100% Chuncho cocoa mass. This cocoa is a rare and old variety. We love the particular fruity, acid smell when we roast this bean. It comes with lots of sour fruit notes but almost no bitterness. It just pairs so well with the flavor and the sweetness of the dates.
Ingredients: Medjoul dates*, Chuncho cocoa mass*
* of organic agriculture
Nutritional values per 100g:
Energy: 1671kj / 399 kcal, fat 7g, saturated 3.5g, carbohydrates 78g - sugar 66.5g, proteins 3.2g, fiber 8g, salt 0.01g
Allergens: It may contain traces of nuts.