Holiday closure from 8th to 23th of August! Orders will be shipped from 24th only.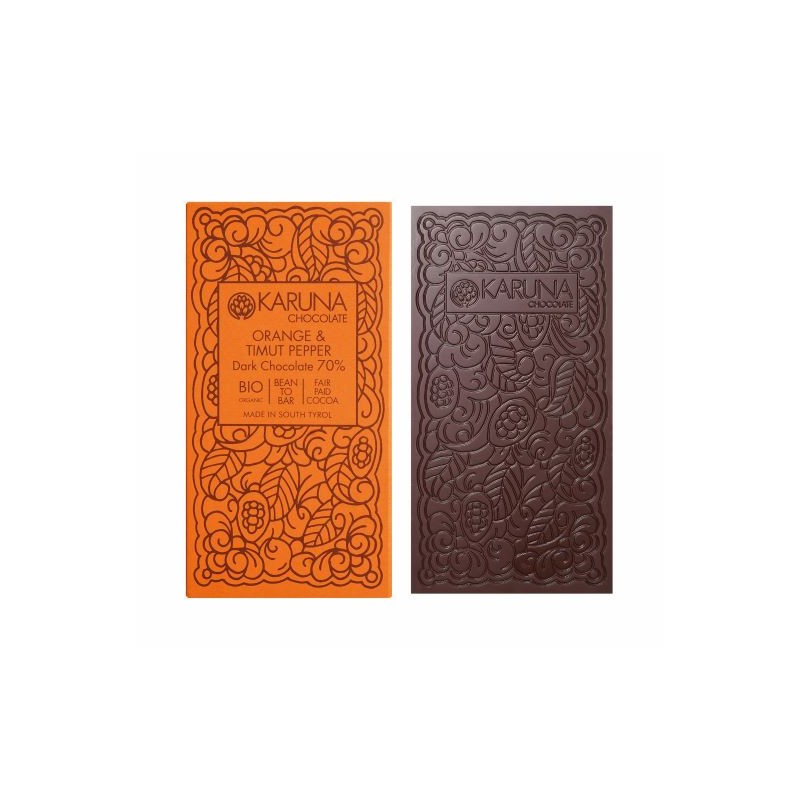  
NEW! ORGANIC DARK CHOCOLATE ORANGE & TIMUT PEPPER
Organic dark chocolate Belize 70% with candied orange and Timut pepper
International Chocolate Awards 2023: European Silver Award
Tasting notes: Candied fruit, floral notes, malt, molasses, dry fruits, nuts
Ingredients:  cocoa beans*, raw cane sugar*, candied orange* 15% (orange*, fructose syrup*, cane sugar*, lemon juice*), cocoa butter*, timut pepper (0.04%)*.
* certified organic
Cocoa origin: Belize, from the Toledo district in the south. This organic fine flavor cocoa is grown by Mopan Maya farmers, close to the village San Jose` and is fermented and dried by the company Belyzium.
Nutrition facts per 100 g: energy (kj/kcal) 2224/532, fat 39 g, saturated fat 22 g, carbohydrates 48 g, sugar 34 g, fiber 7.5 g, proteins 6 g, salt 0.03 g
Allergens: It may contain traces of tree nuts.
Ecological packaging, free from plastic.