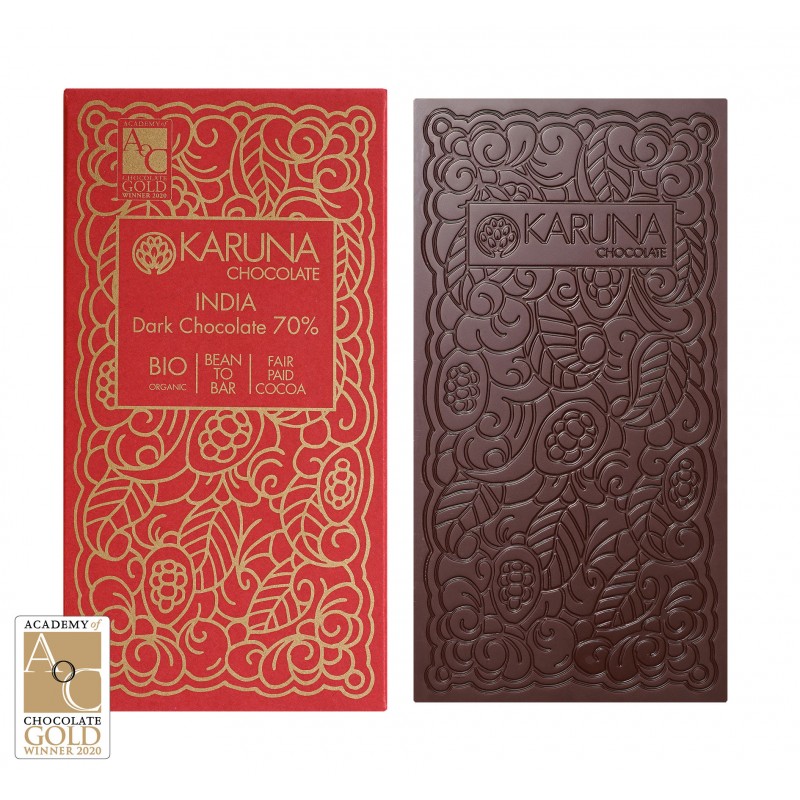  
ORGANIC SINGLE ORIGIN DARK CHOCOLATE 70% – India
Pure dark organic chocolate 70%
Goground beans form Kerala, India
Academy of Chocolate Awards 2020 : Gold Award

Ingredients: Cocoa beans*, Raw cane sugar*, Cocoa butter*
* certified organic
Cocoa origin: India, Kerala. This organic cocoa is cultivated in the area of Udumbanoor in the Idukki region. The company GoGround beans & spices ferments and dries the cocoa from about 200 farmers.
Tasting notes: This chocolate has notes of red fruits, raisins and spices
Nutrition facts per 100 g:Energy (kj/kcal) 2096/501, Fat 40 g, Sat. fat 25 g, Carbohydrates 44 g, Sugars 28 g, Proteins8 g, Fiber 5.5 g, Salt 0.02 g
Ecological packaging, free from plastic.