Holiday closure from 8th to 23th of August! Orders will be shipped from 24th only.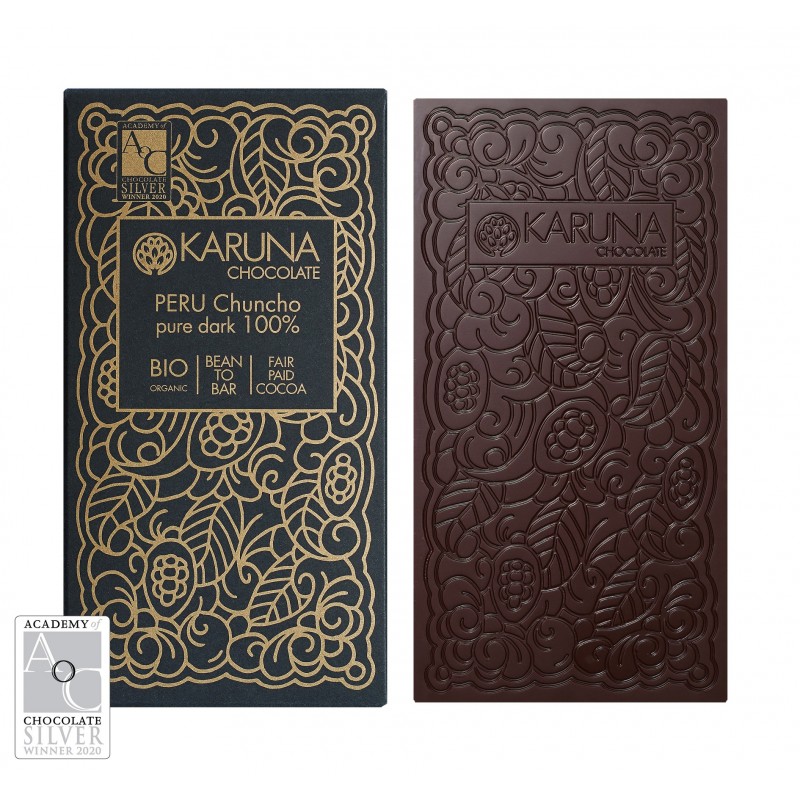  
ORGANIC SINGLE ORIGIN DARK 100% - Peru
Pure dark organic cococa mass 100%
Cuncho beans from the Urubamba valley, Peru
International Chocolate Awards 2023: European Silver Award
Academy of Chocolate Awards 2020 : Silver Award
Ingredients: cocoa beans*
* certified organic
Cocoa origin: This fine flavor cocoa is an absolute rarity. It grows in the mountains of the Urubamba valley in the Quillabamba area. There are many over 100 year old trees in that area. According to experts this cocoa might be the forefather of many cocoa varieties. It has a huge range of flavors and aromas.
The company Asocasel ferments and dries the beans of local farmers. The quality and export of this bean is overseen by the company Original Beans.
Tasting notes: Strong fruit flavors, a nice acidity and low bitterness
Nutrition facts per 100 g: Energy (kj/kcal) 2497/597, Fat 53 g, Sat. fat 26 g, Carbohydrates 22 g, Sugars 1 g, Proteins 11g, Fiber 10 g, Salt 0.02 g
Ecological packaging, free from plastic.