Holiday closure from 8th to 23th of August! Orders will be shipped from 24th only.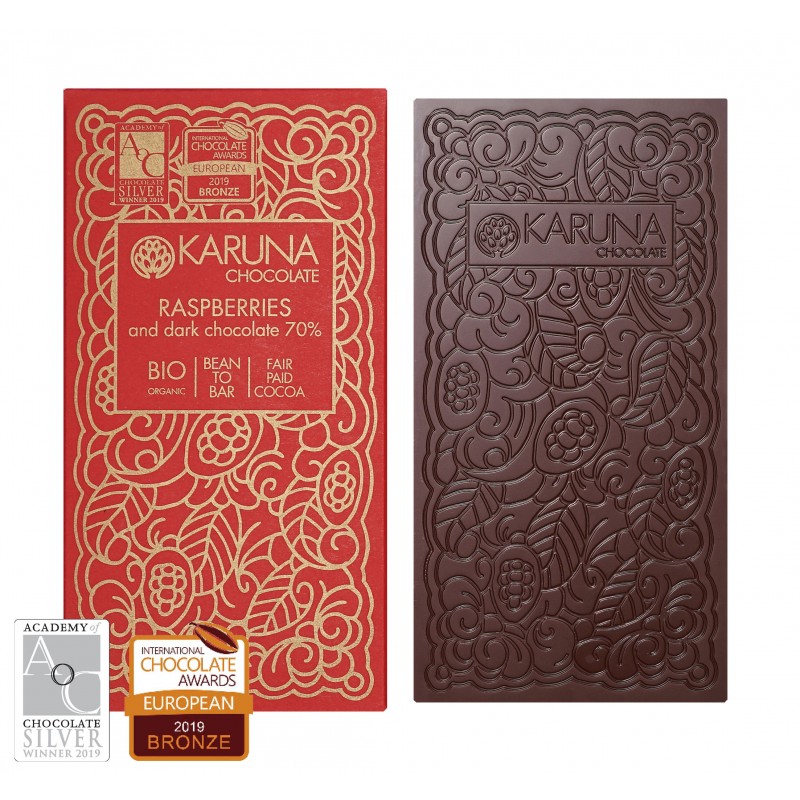  
ORGANIC RASPBERRIES AND COCOA FROM BELIZE 70%
Organic Dark chocolate with Raspberries inclusions
International Chocolate Awards 2019: European Bronze Award
Academy of Chocolate Awards 2019: Silver Award

Ingredients: Cocoa beans*, Raw cane sugar*, Cocoa butter* Freeze dried raspberries* (1%)
* certified organic
Cocoa origin: Belize, from the Toledo district in the south. This organic fine flavor cocoa is grown by Mopan Maya farmers, close to the village San Jose` and is fermented and dried by the company Belyzium.
Tasting notes: Fruits, caramel and molasses notes. A play between the fruity acidity of the raspberries and the full-bodied aroma of our single origin Belize chocolate.
Nutrition facts per 100 g: Energy (kj/kcal) 2177/506, Fat 40 g, Sat. fat 23 g, Carbohydrates 46.5 g, Sugars 33.1 g, Proteins 7 g, Fiber 6.5 g, Salt 0.02 g
Ecological packaging, free from plastic.