Holiday closure from 8th to 23th of August! Orders will be shipped from 24th only.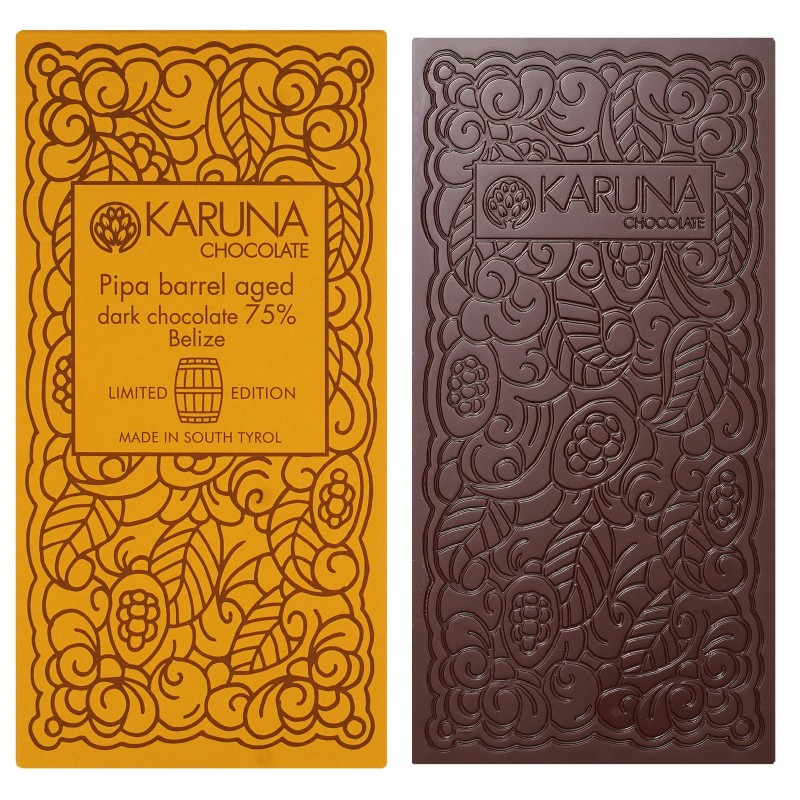  
NEW! PIPA BARREL AGED DARK CHOCOLATE 75%
Pipa barrel aged dark chocolate Belize 75%
This chocolate has been aged for 6 months in a Pipa barrel from the winery Franz Gojer, South Tyrol.
The Pipa is a Portwine style fortified wine made from local Lagrein grapes.
Tasting notes: wine, oak, red fruits and jammy sweetness, long aftertaste.
Ingredients: cocoa beans*, raw cane sugar*, cocoa butter*
*  from organic agriculture
Nutritional values per 100 g: Energy (kj/kcal) 2215/529, Fat 44 g, Sat. fat 24 g, Carbohydrates 42 g, Sugars 25 g, Proteins 8 g, Fiber 6.8 g, Salt 0.02 g
Allergenes: It may contain traces of tree nuts
Ecological packaging, free from plastic.